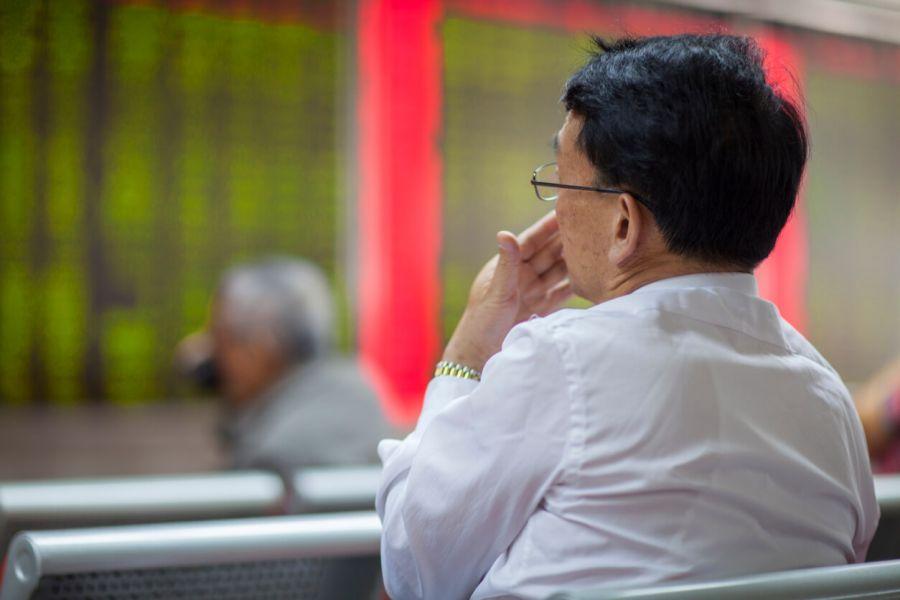 Source: iStock/FangXiaNuo
Crypto Briefs is your daily bite-sized digest of cryptocurrency and blockchain-related news – keeping you up-to-date with under the radar crypto news from around the world.
Blockchain news
The morning after issuing statements that blockchain would have only small impact on their businesses, two blockchain-related stocks fell, South China Morning Post reports. The shares of Hanwei Electronic Group fell 3% following the statement that the revenue from blockchain-linked orders was small and that integrating the blockchain technology with the company's core technology of internet of things was uncertain. The shares of Beijing Advanced Digital Technology tumbled 7% after saying it had only conducted a few small-scale experimental projects on blockchain with an affiliate and that would not have a significant impact on earnings in the short term.
However, it seems that much of China is still captivated by blockchain – the term made the #2 spot in Baidu's real-time keyword search list on the morning of October 30, and has replaced "cryptography" in the search engine's hotwords top ten. Although blockchain stories continue to dominate, a number of state-run media outlets including the China News Service have published columns warning that "blockchain is not a speculation tool."
Also in China, the China Communications Industry Association, an agency affiliated with the country's Ministry of Industry and Information Technology, has proposed creating an annual National Blockchain Day on October 24, to mark the day this year when President Xi Jinping made his already-momentous blockchain policy announcement. The South China Morning Post quotes an association official as stating that Xi had "blown the horn of progress for the future."
South Korean hardware and Non-Fungible Tokens (NFTs) wallet developer Dcent has become the latest firm to join the Klaytn blockchain network as a partner. Klaytn, the brainchild of chat app giant Kakao, has added a large slew of domestic and international partners of late. Per EToday, the two companies have signed an official agreement to seal their partnership.
Researcher IT Intelligence Markets has issued a report claiming that blockchain technology in the telecoms market will experience a 90% compound annual growth rate (CAGR) in the period 2019 to 2025. Meanwhile, quoting a Forrester paper, Computer World reports that analysts forecast that in 2020 "80% of blockchain deployments will be hybrid, multi-cloud or both. The company states that "non-technical issues will represent some of the biggest hurdles" that companies have to face next year.
Tech Bureau, the former operator of the Zaif crypto exchange, has made a new start in the blockchain world. Per Coin Post, the Osaka-based firm has signed a joint deal with Gifu University, in central Japan, which will see the parties conduct blockchain-powered stem cell research, making use of stem cells gathered from dental pulp.
Investment news
Twitter's CEO and Bitcoin advocate Jack Dorsey has invested an undisclosed amount in a two-year-old cryptocurrency startup called CoinList, which helps startups fundraise through the sale of tokens, airdrops and hackathons. According to the Wall Street Journal, it was the CEO's first time to invest in this company, while the startup raised USD 10 million in this new funding round, which they plan to use for the launch a cryptocurrency exchange, CoinList Trade, as well as a cryptocurrency wallet.
Chinese mining hardware giant Bitmain has reportedly filed for an initial public offering (IPO) in the United States. According to Tencent News, citing "informed sources", Bitmain filed an application with the U.S. Securities and Exchange Commission (SEC) last week, while German multinational Deutsche Bank is sponsoring the application. As reported yesterday, Bitmain found itself in the middle of its management change drama.
Mining news
The Russian Mining Company (RMC) says it wants to turn a former metal factory in Karelia into a massive Bitcoin mining farm. RMC says, per news outlet RBC, that it wants to use its new facility to mine 20% of the world's BTC. The farm will be built in a decommissioned UC Rusal aluminum plant that was forced to close "due to American sanctions."
Adoption news
Japanese cryptocurrency exchange bitFlyer says it has developed a platform that will allow Japanese citizens to receive Bitcoin payouts when they pay Hometown tax bills using third-party apps. Per media outlet Kabutan, bitFlyer will make the service available for users of Hometown tax payment apps operated by telecoms provider KDDI, e-commerce platform Rakuten and ad agency i-mobile.
The IOTA platform announced the first step in their collaboration with Dell Technologies, saying that a contribution has been submitted through the Linux Foundation for the development of a codebase seeded by Dell Technologies, known as a Data Confidence Fabric (DCF). The project will be hosted under the Linux Foundation by the name "Project Alvarium" (latin for beehive), the platform explains, adding that "Project Alvarium represents a milestone for open source development on distributed technologies, digital trust, data privacy and confidence in data."
Trading news
Major crypto market data provider CoinGecko announced the release of their CoinGecko Derivatives, which is the Derivatives section featuring metrics for derivatives products, such as perpetual swaps and futures. Their goal is to create the largest database for derivatives products in the crypto space, the announcement states.
Bitfinex announced a platform update that brings new features: Bitcoin withdrawals to SegWit Bech32 Addresses, new charting tools for derivatives trading meant to provide added insight and real-time historical data, and the ability to connect a user's Bitfinex account to their Twitter account.
"Three largest cryptocurrency exchanges" want to officially start operating in Ukraine, according to the Kyiv Post, citing Andriy Kolodiuk, Chairman of the supervisory board of the Ukrainian Venture Capital and Private Equity Association. Kolodiuk is quoted in the article as saying that: "Over the past two and a half years, three global cryptocurrency exchanges have asked me to make it so that they operate legally in Ukraine: to register, get a license, and open a representative office. In order to legally receive money, carry out transactions from the hryvnia to the cryptocurrency and back – this is what they are interested in. Two things are of their interest: a license and a bank that makes hryvnia-cryptocurrency transactions," he said without naming the companies.