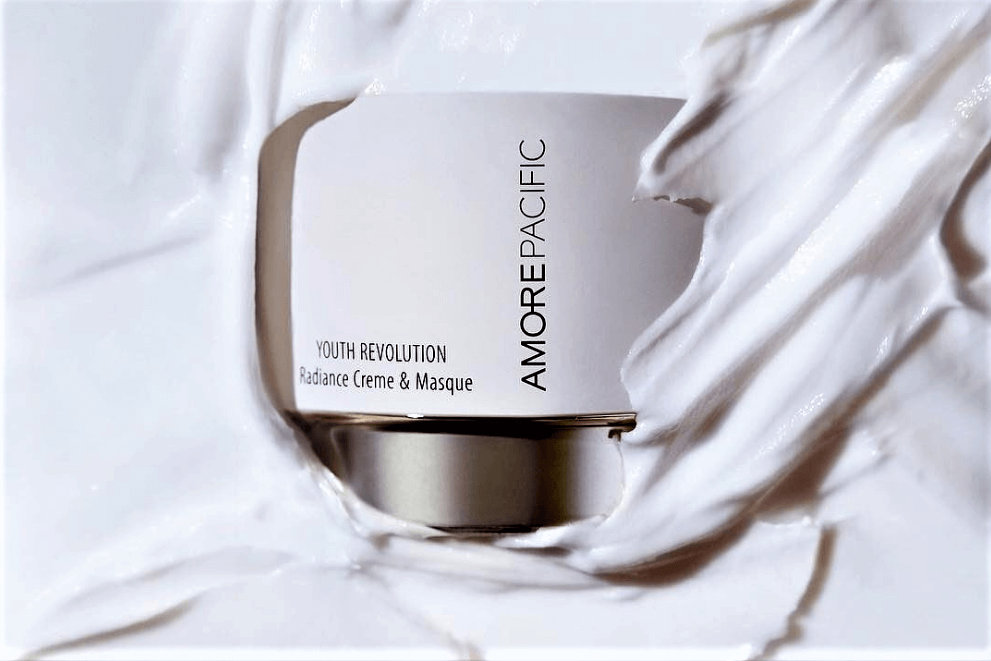 Source: a screenshot, Instagram/amorepacific_us
Crypto Briefs is your daily, bite-sized digest of cryptocurrency and blockchain-related news – investigating the stories flying under the radar of today's crypto news.
Adoption news
South Korean cosmetics behemoth AmorePacific has joined the Kakao Group's Klaytn blockchain governance council. The company is the world's 14th-largest beauty firm. There are now 29 corporate members of the council, including major exchanges like Binance, OKEx and Huobi – as well as electronics giant LG. AmorePacific said it would work towards "creating innovative blockchain use cases to trigger the growth of the blockchain ecosystem."
Catalan soccer club FC Barcelona has teamed up with fintech platform Chiliz to create a blockchain-based token, which will increase engagement between the club and its global fanbase, says Chiliz' announcement. Barça Fan Tokens (BAR) will allow supporters to take part in polls and surveys on Chiliz fan voting and rewards mobile app Socios.com.
A South Korean subsidiary of software giant Hancom has sealed a blockchain deal with Shinhan DS, the IT services affiliate of Shinhan Bank, with the companies pledging to build a "digital asset" management platform, reports Chosun. Hancom has already built up a portfolio of blockchain offerings, including a suite of blockchain-powered office software.
The Bitmain-backed crypto services startup Matrixport has opened an office in Moscow, Russia, according to Coin Life. Matrixport is headquartered in Singapore, but in November last year expanded its reach to Europe, opening a Zurich office. The company was founded by Bitmain's CEO Jihan Wu.
double jump.tokyo and other leading Japanese blockchain gaming and content developers have joined forces to form the Blockchain Contents Association, per a press release. double jump is the developer of one of the biggest dapp (decentralized app) gaming titles to date, My Crypto Heroes. The association also announced its intention to seek official self-regulatory status – likely following the lead of the Japan Virtual Currency Exchange Association (JVCEA). The JVCEA, whose membership comprises the country's leading exchange platforms, has been granted official self-regulatory status by the nation's financial regulator.
Ethereum-competitor Nervos Network announced the first two grant recipients: blockchain company Summa will get USD 75,000 to build a set of open-source libraries that'll make Nervos interoperable with the Bitcoin network; and Obsidian Labs, which helps public chains deploy Integrated Development Environments (IDEs), will get USD 180,000 to develop a graphic IDE for developers building on Nervos.
South Korean startup Xangle has signed a collaboration deal with the Indonesian Blockchain Association, reports News1. Xangle offers a range of disclosure services for crypto exchanges, and it is thought that the partnership with the association, which has nine crypto exchange members, will see the platforms make use of the startup's disclosure offerings.
Trading news
B2C2, a cryptocurrency liquidity provider, has partnered with crypto exchange SFOX, with a goal to provide asset managers, hedge funds, family offices and high net worth individuals with a new source of liquidity. According to the press release, SFOX clients will be able to access B2C2's pool of liquidity and streaming OTC (over-the-counter) pricing via a single point of access, replacing the need to manage multiple exchange accounts and API (application programming interface) keys, while SFOX's full set of trading algorithms will be able to execute against B2C2's prices.
Coinbase announced the availability of margin trading for eligible Coinbase Pro customers, as one of their most requested features, they say. Individuals must live within one of the 23 states where they currently offer the feature and be active on Coinbase Pro to qualify to access up to 3x leverage on USD-quoted books, while institutional customers to access margin trading must be based in one of the 43 states or 9 international countries where margin for institutions is offered. Over the next year, Coinbase plans to bring the feature to more regions, and expand the product to include more types of collateral assets.
Digital fiat news
The People's Bank of China has filed 84 patents related to its digital currency, writes the Financial Times. These include proposals related to the issuance and supply of a central bank digital currency (CBDC), a system for interbank settlements that uses the CBDC, and the integration of digital currency wallets into existing retail bank accounts. Several of the patents, says the article, suggest that China may plan to algorithmically adjust the supply of a CBDC based on certain triggers, such as loan interest rates, while some other patents are focused on building digital currency chip cards or digital currency wallets that banking consumers could potentially use, which would be linked directly to their bank accounts.
DeFi news
Opyn, a company building the insurance layer for DeFi (decentralized finance), launched an insurance platform to protect DeFi users. Per their blog post, Opyn is the first platform to allow Ethereum DeFi users to protect themselves against both technical and financial risks (like liquidity crises), starting with Compound deposit insurance.
Regulation news
The U.S. Treasury Department's Financial Crimes Enforcement Network (FinCEN) is preparing to bring forth new regulations around cryptocurrencies, said Treasury Secretary Steven Mnuchin, The New York Times writes. The rules were being developed with other agencies and financial regulators to improve transparency surrounding digital currencies, and to prevent their use for money laundering and other illicit activities.
Investment news
Elliptic, a provider of cryptoasset risk management solutions, announced today that banking giant Wells Fargo Strategic Capital invested USD 5 million in the firm, in its Series B funding round, thus bringing the total amount raised to over USD 28 million, reports CNBC. Other investors include Tokyo-based SBI Group and Santander InnoVentures. Elliptic will use the latest round of financing for its expansion in Asia and to hire the resources needed to accelerate the roll-out of a new risk management solution for financial institutions, purpose-built for banks, called Elliptic Discovery, writes the firm.
Legal news
Larry Harmon, the CEO of Bitcoin media site Coin Ninja and founder of crypto wallet provider DropBit, has been charged with laundering crypto for a darknet marketplace. An arrest warrant alleges that Harmon laundered over BTC 354,468 (then worth USD 311 million), allowing the users of a privacy tool Helix and darknet search engine Grams to make transactions on AlphaBay, a well-known darknet market that was shut down in 2017.